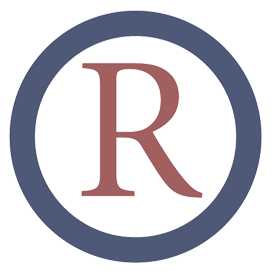 The trademark is a distinctive sign that distinguishes a product, allowing the consumer to identify its origin as well as the manufacturing company.
Within an economy characterized by free circulation of goods, where the competition on the market has become more fortified than ever, a trademark is the passport of our goods. A company trademark is not only a distinctive sign of the quality product, but it is also an added value for goods and services; a contractual strength for the manufacturer; a competition advantage for the distributor; a status symbol for the consumer. The trademark is obtained through its registration (according to determined classes of products and services) and it attributes to its owner an exclusive right for a period of 10 years since its filing.
It is possible to file national, foreign national, community and international trademark application. In proximity of its expiration the trademark could be renewed any time for a further period of 10 years. The company name, the appellations given to single products or services, logos, signs, domain names, designations of origin, the shape of the product or of its packaging and even colors and sounds having a particular distinctive aim can be registered. The trademark must have some legal requirements that are, first of all, "novelty" and "distinctive character" in order to be valid. The registered trademark can be assigned or granted in license to third parties against cash consideration. The owner of a trademark may also act before the competent court to contrast episodes of counterfeiting or in order to make the invalidity of another's trademark ascertained and declared. Alternatively the owner of a trademark may file before the competent offices an opposition to a trademark application by a third party if he considers that such registration infringes his prior right.
Our competencies
Anteriority search relating to trademarks in Italy, European Community and in the world.
Assessments on the registrability of a trademark.
Filing and assistance in the phases of national, community and international trademarks registration.
Assistance in opposition proceedings, both active and passive, against the other's applications for trademarks registration.
Deadlines trademarks monitoring and renewal advises sending.
Continuous or periodic trademark monitoring.
Assistance in contracts concerning the trademark use, licensing and franchising.
Trademark assignment and transfer of relevant rights.
Trademarks expertise.
Transcriptions and annotations acts in Italy and abroad that change the ownership of a trademark and formalize other legal events.
Assistance in ordinary and urgency judgments before the competent courts concerning infringement and validity of trademarks, as well as advice and assistance out of court.